Performing Artist - Valerie Jeanne
Valerie Jeanne is a powerhouse vocalist from the Pacific Northwest. She started her singing career at the age of three and has been captivating listeners with her amazing voice ever since. She has opened for major names such as Freddie Fender, Sherrie Austin, Big House, and Doug Supernaw. She has performed live radio shows, recording projects, and radio and television commercials as well as entertaining guests like Wayne Newton and Jack Hannah at private parties. Valerie also performs in musical theatre. She had the honor to work with Oscar and Academy Award winning actress and legend Patty Duke in the 2013 Traditions of Christmas musical. She was a headliner performing a tribute to the vocal giant Celine Dion in a Vegas style production called Showstoppers Live and performed a tribute as Carrie Underwood in Las Vegas.
Valerie is an award-winning singer who competed in the San Francisco rounds of the X-Factor, Nashville's Charlie Daniel's Talent Round Up, and the Spokane Frog FM Country music vocalist contest where she took first place. She has graced billboards and is first call to perform the National Anthem for popular sporting events such as Gonzaga Men's Basketball, Spokane Indians, and Tough Enough To Wear Pink Night for the Spokane County Fair Rodeo. Valerie worked with songwriters Michelle McCammond and Bill Byrne, and is one of the vocalists featured on the newly released album, "Together". This album will help the homeless, with 100% of the proceeds going to the Union Gospel Mission.
Her life changed in the winter of 2014, defining her amazing story of faith, hope, and perseverance. She was diagnosed with a very aggressive form of breast cancer, stage three, called HER2 positive. Valerie fought for her life, and although she is currently in remission, it is still an ongoing battle. Her life's goal now is to be a voice for women fighting this horrible disease. She has performed at events like Laugh For The Cure, Because There Is Hope, Think Pink Fashion Show, Survivor's Gala for Susan G. Komen, and the opening of Race For The Cure.
Valerie is thrilled to announce a new single entitled "Rainbow After the Storm". Michelle McCammond and Mellad Abeid wrote this song for her to sing in light of her cancer battle. "Rainbow After the Storm" has recently hit ##1 on Christian Music Weekly and charted in the top 40 on Nashville Christian Connection. Her story and single have appeared on KHQ, KREM 2, KXLY, and FOX 28. She was a special guest on Fox 28 Good Day Gotta Hear This. "Rainbow After the Storm" is now being played on regular rotation on 89.9 KYMS, and she just finished recording her second song, "This Side of Crazy", written by Michelle McCammond and Luke Yates. Most recently Valerie was a featured guest artist on the K102 Country " Morning Stampede Show," and KSPS Northwest Profiles. It aired through this past summer & fall leading up to the documentary of the History of Country music by Ken Burns. Valerie Jeanne feels grateful to God to be alive and has a new song in her heart!
Guitarist - Mellad Abeid
Gallop welcome's back acclaimed Emmy-Nominated Songwriter, Guitarist, Musical Director, Arranger, and Producer, Mellad Abeid.
He has been lead guitarist for God Spell, Rock of Ages, Trailer Park Christmas, Footloose, Hairspray, Hello Dolly, and has been awarded Independent Celtic Album of the Year, Instrumental Celtic Song of the Year, and multiple other acclaimed awards.
We are honored that he has come back to perform with a heartfelt belief of our mission in helping the families of the Ronald McDonald House Charities of the Inland Northwest!
Guitarist - Ben Rose
Originally from Kansas, Ben began playing guitar at age 17. He attended Spokane Falls Community College and the Musicians Institute where he was awarded the 'Most Outstanding Stylist' award upon graduating. He currently teaches music at Learn to Burn Music in Spokane, Washington and plays with various groups around the area.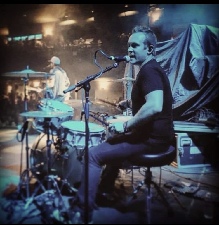 Percussionist - Nick Halpin
We welcome this years percussionist Nick Halpin to the 2021 Gallop Stallion Services Auction.
Nick has opened for Lone Star, & Craig Morgan. His band 'The Last Chance Band,' has a new single out called 'Dirty.' They are a top noted band in the Northwest, and we're excited to have him back with us at the Gallop Event this year!
Recoding Artist ~ Luke Yates
Get ready as renowned singing artist Luke Yates, as he returns this year on the Gallop stage for the Opening Ceremony! He is a Country Music recording artist born and raised in Spokane, Washington, and is one the most talented musicians in the Northwest!
With a terrific soulful voice, flawless pianist and guitar player, Luke has performed over 2000 concerts across the United States. He has performed at many venues, including opening for headlining acts such as Keith Anderson and James Otto. Luke was asked to sing the theme song (written by Michelle McCammond), God's Fallen Angels, for the bestselling book, The Execution by Sharon Cramer. The song received worldwide exposure!
Luke Yates has been a touring musician for the past (15) years and over that time, he's been in and out of studios all across the country writing, recording, producing and he is no stranger to the stage. This guy really brings it when he performs!
With everything going on in his music career, Luke still finds time to actively support great missions like the Rypien Foundation, the Northwest Autism Centre, and is no stranger to the Ronald McDonald House Charities of Spokane. He included a Ronald McDonald House Charities child (Gabby), into his successfully released video, "Smile," written by both Luke Yates and the talented Michelle McCammond. You are not going to want to miss him!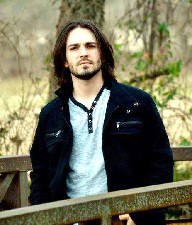 Performing Artist - Nick Canger
Gallop presents Singer, Songwriter, Guitarist, and Recording Artist, Nick Canger to the 2021 Gallop Opening Ceremony!
From the time Nick could stand he was grabbing anything that resembled a guitar and singing. As he got older he played at small venues until he felt he was ready for the move to the country music capital of the world, Nashville, Tennessee. Nashville was Nick's home for eight years while he played, wrote, and further developed his skill set.
While there, Nick learned from talents like Tommy Barnes, Walker Hayes, Michael Peterson, Ray Golden, and more. Nick played downtown Broadway, in rounds, headlining shows, and other stage venues. With great success (particularly overseas), Nick recorded and released an old Tim McGraw song that was written by Tommy Barnes called, "When She Wakes Up and Finds Me Gone."
Rising success and connections happening back in Idaho, along with Nick's love of the northwest mountains, rivers, family, and faithful following swayed him in making a decision to come home. He packed up his life in Tennessee and hit the road.
To date, Nick has played with Gary Chapman, Michael Peterson, Jason Michael Carrol, Luke Yates, and many more. You can hear Nick singing on the radio, and on the tongues of his fans young and old. His music can be followed on ITunes, YouTube, Facebook, ReverbNation, and live at this years 2021 Gallop Event! When not singing you'll find Nick fishing on the banks of many lakes and streams, atop a high mountain bugling elk in early September, or on his favorite horse "Yeller" singing, "I Should Have Been A Cowboy."
Nick's sound in country music is somewhere between George Strait and Chris Young. He holds a deep love for classic country and despite the pulling of the modern country that has flooded the World, Nick remains true to his heart and lifestyle. Whether it's a song that he has written or singing an old Garth Brooks song, Nick leaves his talented mark on stage every time he sings. If you haven't heard him yet, do not miss out on one of Country Music's best acts (returning for his fourth year) performing at the 2021 Opening Ceremony of the Gallop Stallion Services Auction!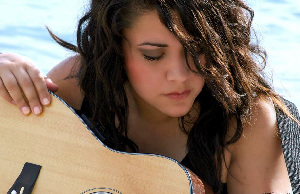 Performing Artist - Christy Lee
Placing in the Top-Three for the Inland Northwest's "Best Of" the gritty texture of Christy Lee's voice is one of the best you'll hear!
Coming into music later in life, Christy found a love for performing at the age of 21 when her dad picked her up and threw her onstage with a local band and said "SING"! From that moment on she was hooked and realized her passion and destiny was laid out before her in the world of music.
Born and raised in Southern California, Christy Lee's family moved up to Spokane, WA in the summer of 2008. Over the past 6 years, Christy Lee's been in and out of Nashville pursuing her music career, touring and sharing the stage with the likes of: Rascal Flatts, Randy Houser, Franky Ballard, Hunter Hayes, Bryan White and Blake Shelton, wowing audiences wherever she performs!
Having been involved with multiple charities over the past few years including: Blessing Under The Bridge, Full Circle Equine and Beyond Pink ... Christy counts it a privilege to be involved for her fourth year at the Gallop Stallion Services Auction! The future is bright for this young artist! You don't want to miss the opportunity to see her take the stage.
Performing Artist - Jesse Quandt
Jesse Quandt started playing guitar and singing at the age of four. Being strongly influenced by classic and outlaw country, and classic rock, he thrived in learning from the greats. Adding drums to his repertoire, Jesse became well versed in jazz as well as classical, but never let go of his country roots.
In 2003, shortly after the start of the war in Iraq, he put his musical aspirations on hold and joined the Army. Jesse served just shy of ten years. No matter the post, he never went anywhere without his guitar. On his final overseas tour, Jesse began writing and composing his own original musical works.
Within weeks of returning home to the States, Jesse was booked and performing professionally. From being billed in small bars, state fairs, music festivals, Jesse has gone on to open for award-winning artists and national touring acts, and has developed a devout following. Basing his songs on everyday life experience, Jesse's music follows themes of the blue collar worker, heartache, life, and love. His energetic style of blending country with rock, blues and soul, always gives something for the listener to enjoy.
Whether playing an intimate acoustic show, or an astounding, energy-packed live event, Jesse Quandt never fails to deliver true entertainment.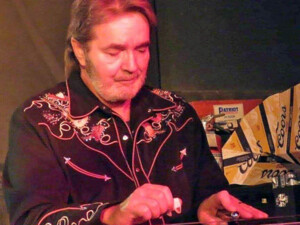 Mark Adkins - Pedal Steel Guitarist
Mark has been playing music since he was 12 years old after his parents bought him a Sears acoustic guitar. At 14 years of age, he started playing bass guitar in his dad's country band. As his dad was a Pedal Steel Guitarist, Mark decided to take up the steel guitar, learning from his father.
He has performed and opened for many different artists over the years. Trace Adkins, Tracy Lawrence, Freddy Fender, Neil McCoy, Brian White, Ronnie Milsap, Oak Ridge Boys, along with numerous other headliners. His aspirations came to light when he performed on the stage of the (20th) Anniversary of Austin City Limits, backing up Freddy Fender, as a headliner. Most recently he appeared locally on the stage with the Spokane Valley Summer Theatre doing two seasons of the popular Musical, 'Always, Patsy Cline.'
Hailing from South of Houston Texas, about five-years-ago Mark relocated to Spokane, WA to be near family. He enjoys the regions four seasons compared to the constant heat of South Texas. Nowadays, you can find Mark performing locally with various artist.
Songwriter & Vocalist - Michelle McCammond
Michelle McCammond has been writing and singing since she was a little girl. Her professional career started as a freshman at Eastern Washington University where she studied music/radio/television and communications.
Since that time she has had the opportunity to work with amazing writers, producers, and artists. She has written songs for film, radio, and television, and continues to enjoy writing in many different genres, including country, blues, pop, and rock. She believes strongly in paying forward, using her talent to help in charitable organizations that include children with cancer and autism, veterans (including the Wounded Warrior Project), and the homeless through Union Gospel Mission.