Performing Artist - Valerie Jeanne
Valerie is a powerhouse vocalist! She started her singing career at age three & has been captivating listeners ever since. She is a Nashville charting artist with her hit single, 'Rainbow After The Storm.' The song hit # 1 on The Christian Music Weekly Country Chart and was in the top 40 on the Nashville Christian Connection chart. This song was written by Michelle McCammond & Mellad Abeid.
Valerie has appeared on KSPS Northwest Profiles, airing throughout the 2020 summer & fall. It was played leading up to the documentary on the history of country music by Ken Burns. She's also been featured on KHQ, KREM 2, KXLY, & Fox 28 Good Day Gotta Hear This, appearing as a guest artist on The Morning Stampede on K102 Country. Being on a regular rotation on 89.9 KYMS, Valerie's a versatile vocalist who covers many genres.
She headlined the Vegas Style Show Showstoppers Live, performing tributes to vocal giants Celine Dion and Carrie Underwood in Las Vegas. Valerie has opened for significant name acts like Freddie Fender, Doug Supernaw, and Big House. Valerie is an award-winning singer who competed in The San Francisco Rounds of The X Factor, traveled to Nashville for a taping of The Charlie Daniels Talent Round-Up, and won 1st place in the Spokane Frog Fm Country music contest. Throughout the year, you'll find Valerie hard at work on stage, in the studio, making appearances on television networks, and doing live radio interviews & production shows. This past summer, Valerie sang our National Anthem at our National Governor's Association. There were 11 United States Governors in attendance. This year Valerie is excited to perform with her bandmates from the popular dance band The Rhythm Dawgs on the Gallop Stage. Gallop is excited and honored that Valerie Jeanne is returning to the stage for her (20th YEAR). When it comes to this artist, you know instantly that she is grateful to God for being alive and has a song in her heart!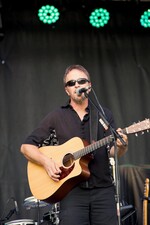 Vocalist - Bill Bozly
If you enjoy seeing and listening to good live music in the Northwest, you've seen Bill Bozly on stage. He has made a career out of entertaining regional audiences, playing 150-200 shows yearly for over a decade.
Typically performing with an acoustic guitar and a microphone, he also loves to mix it up in a band setting. Some of the recent groups you might notice him from include The Ryan Larsen Band, Jamshack, Colby Acuff Band, The Blue Mustangs, and most recently 'The Rhythm Dawgs.' While most of his stage time has been occupied with playing cover songs, Bill likes to sprinkle in a few original songs every show that can be found on his self-produced albums.
He released Remedial Melodies in 2013 and Turning Corners in 2019. Both albums are a testament to the many hats he likes to wear as a musician. He wrote, performed, arranged, recorded, and produced all the music on them, with just a few exceptions where he collaborated with some of the local musicians he met along the way. His passion for his craft is endless, and it is evident every time you see him perform any of the songs on his vast playlist, including songs from every American popular music genre from the last seven decades.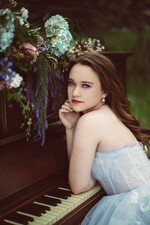 Vocalist ~ Faith Ann
Faith Ann started singing at the tender age of six. This talented young lady had the once-in-a-lifetime opportunity to work alongside the legendary Academy Award-winning Actress Patty Duke in Northwest Traditions of Christmas Production. Faith Ann has also been a featured soloist and model in The Festival of Trees Fashion show held at The Coeur d'Alene Resort. She is currently in an auditioned A Capella group at her High School. Faith was chosen to be a part of the Idaho All-State Choir for two consecutive years. This is a prestigious event held by The Idaho Music Educators Association Inc.
Exciting news Faith Ann is getting ready to release her 1st single. This song was written by Michelle McCammond and co-writer Mellad Abeid. She will be performing this new song live on The Gallop stage. Faith Ann is no stranger to The Gallop Stage appearing through her young years. She sang a special tribute to Ambassador of Goodwill Franklin Reed, who passed that year. Her vast heart shows through her music and captivates the listener. Faith Ann is honored to return to this year's Gallop 2023 Opening Ceremony.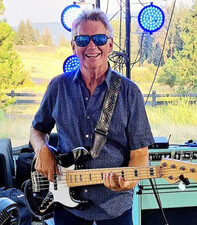 Jim Lien - Bass Player
Jim Lien's love for playing bass has grown. Jim started 'The Rhythm Dawgs in 1986, and though there have been personnel changes over the years, the mission of the Dawgs-performing dance music for all ages has remained the same. Performing in many different bands over the years, Jim loves playing in the Bill Bozly Trio and for Lake City Community Church. Jim is indebted to his mom, hounding him to count as she taught him the piano at an early age. A skill he resisted but has proven to be invaluable over the years.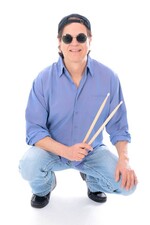 Drummer - Brian Mahoney
Brian is a professional drummer and Instructor with thirty-five years of experience. He has played in orchestras, concert bands, percussion ensembles, and jazz bands throughout the Long Beach area.
He studied drums under some of L.A.s most esteemed players and instructors. And spent twenty years playing at Disneyland's Tomorrowland Terrace House Band, Voyager, additionally having thirty-five years of playing experience in all styles.
Guitarist - Ben Rose
Back for his seventh year, we welcome guitarist Ben Rose! Originally from Kansas, Ben began playing guitar at age 17. He attended Spokane Community College and Musicians Institute, where he was awarded the Most Outstanding Stylist award upon graduating. He teaches music at Learn to Burn Music in Spokane and plays with various regional groups.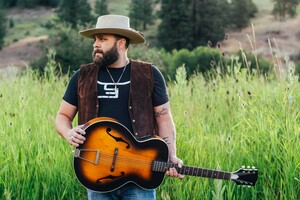 Performing Artist - Jesse Quandt
Jesse started playing guitar and singing at four. Being strongly influenced by classic and outlaw country and classic rock, he thrived in learning from the greats. Adding drums to his repertoire, Jesse became well-versed in jazz and classical but always kept his country roots.
In 2003, shortly after the start of the war in Iraq, he put his musical aspirations on hold and joined the Army. Jesse served just shy of ten years. No matter the post, he only went somewhere with his guitar. Jesse began writing and composing his original musical works on his final overseas tour.
Within weeks of returning home to the States, Jesse was booked and performing professionally. From being billed in small bars, state fairs, and music festivals, Jesse has gone on to open for award-winning artists and national touring acts and has developed a devout following. Based on everyday life experience, Jesse's music follows themes of the blue-collar worker, heartache, life, and love. His energetic style of blending country with rock, blues, and soul always gives something for the listener to enjoy.
Whether playing an intimate acoustic show, or an astounding, energy-packed live event, Jesse Quandt never fails to deliver true entertainment.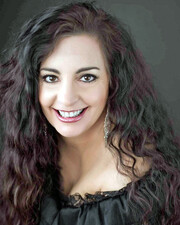 Songwriter & Vocalist - Michelle McCammond
Michelle has been singing and writing since she was a little girl. She studied music at Eastern Washington University, and since then, she has become an award-winning songwriter and screenplay writer. Her song "Diesel Truck" has recently had over 45,000 plays on Spotify. It's being shared all over social media platforms and streaming music.
Michelle has had the opportunity to work with excellent writers, producers, and artists. She has written songs for the film, radio, television, and the Gallop Annual Charity Auction. Michelle enjoys writing in various genres, including country, blues, pop, and rock. She believes strongly in paying forward and feels blessed to have each day. Her talent has helped charitable organizations that include children with cancer, and autism, veterans (including the Wounded Warrior Project), and the homeless through Union Gospel Mission