The Resort at Paws Up in Montana ~ Five-Star, All Inclusive, Vacation Package. Three day, Two-night complimentary stay in an exquisitely Luxury Tent. Includes complimentary Breakfast, Lunch and Dinner as well as one half-day activity for two guest.
Calling itself truly "The Last Best Place," The Resort at Paws Up, 30 minutes east of Missoula, Montana, sprawls across 37,000 acres. It is larger, more lavish and more luxurious than anything imagined. Entering the ranch on a gravel road just off Highway 200, there is no hint of what's in store for you, until you walk into the spacious reception area furnished with leather couches, intricately carved wooden chairs, original oil paintings and bronze sculptures. Named one of the top four resorts to watch in 2006 ~ by "Travel & Leisure Family" magazine and one of the "Small Luxury Hotels of the World," The Resort at Paws Up prides itself on "rustic elegance."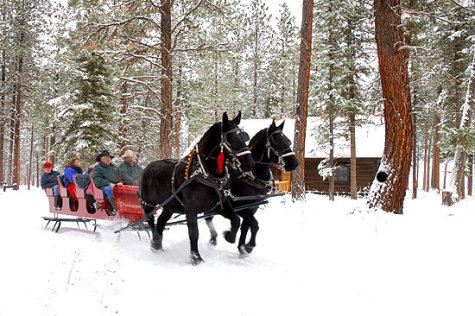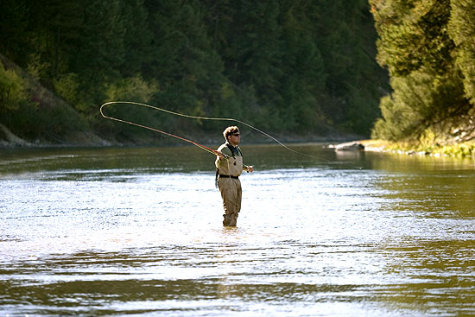 The Resort is a luxurious Montana enclave, situated in some of the most breathtaking country in the world. It's home to first-class adventure on a grand scale. An exhilarating contradiction of Rocky Mountain wilderness and uptown luxury, There are more than 100 miles of trails separated for specific use for ATVs, mountain bikers and hikers; a litany of guided wilderness activities, including kayaking, canoeing and rafting; and seven miles of private blue-ribbon fly fishing on the Blackfoot, made famous in the film A River Runs Through It.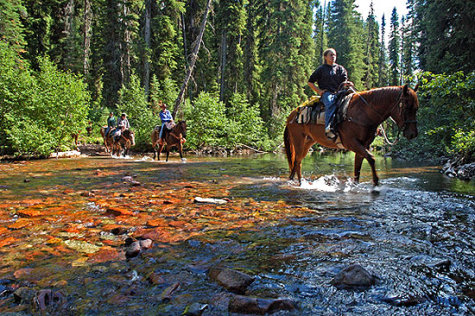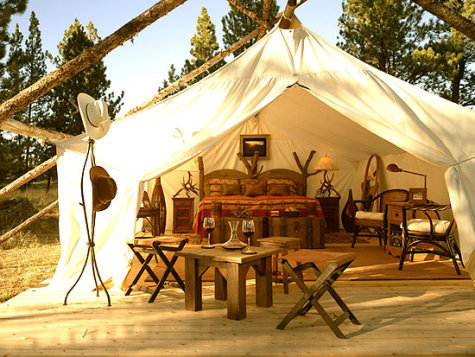 Indoors, Paws Up is no slouch either, with 20 luxury Old West-style homes. A second resort within the resort called Tent City evokes the golden age of safaris, right down to the "camping butlers" and a "spa village." The remote Encampment at Bull Creek is the third lodging option. The scale is enormous: the majesty of the country; your Luxury Big Timber Home; huge breakfasts; and additional adventure facilities to enjoy like: horseback riding, cycling, sporting clays, boating, jet skis, kids camp, upland bird hunting, or in the winter Cross-country skiing, sleigh rides, dog sledding, snowshoeing, snowmobiling, or ice skating. Oh, and lets not forget... the excellent spa treatments in one of the worlds most unique tented spas.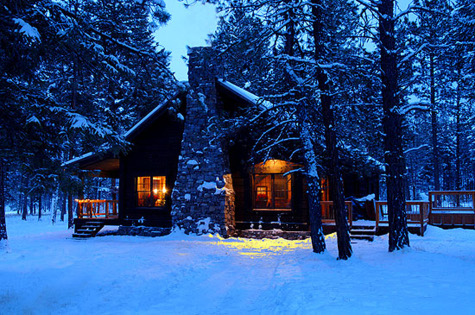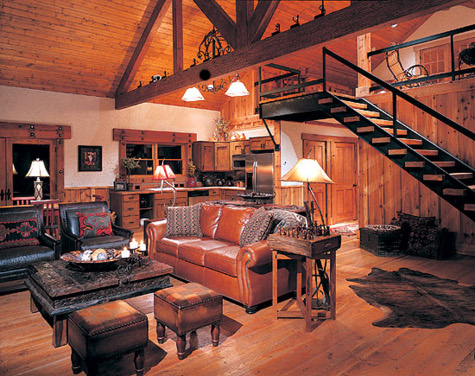 LODGING Up to 80 guests choose from cabins, houses and luxury camping tents, all decorated in Western style. This package includes a luxury two-night complimentary stay in a luxury tent. The Resort at Paws Up's luxury tents are the perfect place for couples to relax after a day of excitement and adventures in the Montana wilderness. Guest will tell you that you will "wake to the sounds of nature all around you, but never miss a moment of the best amenities that a top resort offers."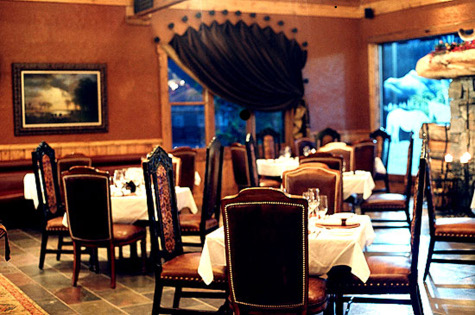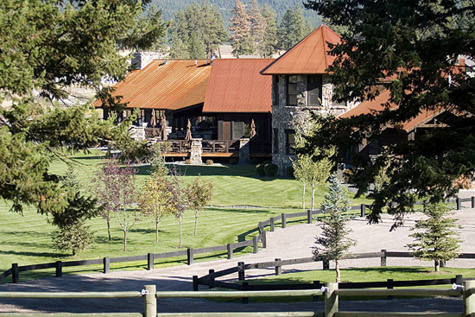 Drawing from the agricultural wealth of Montana and the West, the Chef at Paws Up creates world-class, five-star cuisine that articulately blends the most sophisticated culinary techniques with the freshest meats, produce and ingredients available. Huckleberries picked from the slopes of surrounding mountains might complement a breakfast of French toast and hand-made sausage. Fresh Rocky Mountain trout, sautéed with herbs, may be paired with an exquisite Napa Valley Chardonnay. Soak up the rustic luxury of Paws Up at a lavish barbeque where guests may indulge in a flight of vintage Pinot Noirs as dinner sizzles nearby. Every sense is excited. Every meal brings new adventure.
THANK YOU, David and Nadine Lipson for all your support to families in crisis who need to be near their child in a hospital while receiving medical aid!
This vacation package will include: